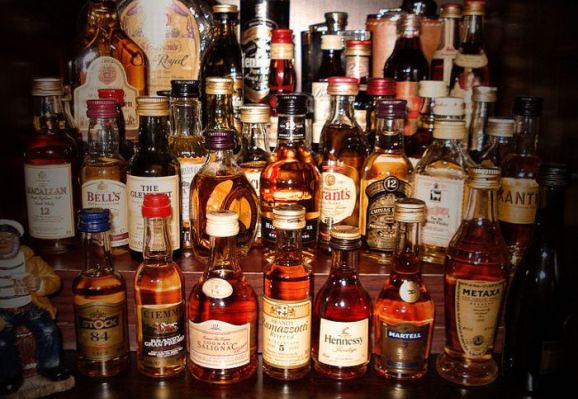 B.C. pioneers new alcoholism strategy
From cbc.ca
British Columbia is the first province to formally recognize alcohol addiction as a chronic medical condition, a move aimed at improving treatment. As of Friday, the new policy emphasizes preventive measures and gives family doctors more time and resources to treat patients with alcohol addiction before it becomes a bigger and more expensive problem for the health-care system and patients.
Billy Smith of Vancouver finally admitted he had a drinking problem after 30 years. Until then, Smith said his life revolved around getting money and drinking until he fell off a bar stool, figuring "I was going to die an alcoholic and I had to learn to accept that." Smith, 47, said he tried to find a family doctor to help. Despite visits to three different physicians, they weren't willing to spend the time to really deal with the problem, he said. "I went through a phase where I stopped searching for help because I didn't believe it was available for me," he recalled. "I couldn't afford help because I never had insurance, I never had money, I never had the good job, I never had the backing of an employer." Smith eventually got help through a detox clinic, but only after his life had spiralled out of control. More time with patients It's now been five years since Smith has touched alcohol. As an addiction counsellor at the Salvation Army, he welcomes the new designation of alcoholism as a chronic medical condition.
The changes are meant to allow family physicians to spend more time with patients addicted to alcohol compared with a standard doctor's visit. A document by the British Columbia Medical Association that recommended the policy change estimated that substance abuse cost the province over $6 billion in 2006, or $1,500 per year for every British Columbian. The medical costs of alcoholism are huge but are not always spelled out on hospital medical charts, said Dr. Ray Baker, a physician who specializes in addictions. "Twenty-five per cent of hospital beds are occupied by people who have addictive disorders, but we don't call it that. We call it one of the secondary disorders, like a motor vehicle accident, or attempted suicide, or depression or gastrointestinal disease." The province's new system encourages physicians to diagnose and treat alcoholism differently starting April 1. Doctors are now allowed to bill for the extra time it takes to unravel the problem and gives tools to help intercept problem drinkers. Some may scoff at treating alcoholism as a disease, but Baker said it helps destigmatize the problem and will allow people to see it as a medical condition that can be treated.
With files from CBC's Greg Rasmussen