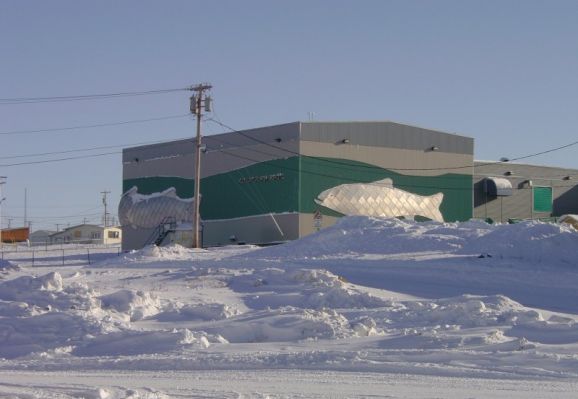 Kugluktuk High School
I would have like way more time here. I had a one hour session with the grade 7's and another hour with the combined 10, 11 and 12 group. These kids were pretty much the same as every other group of kids I have worked with. As soon as they figure out that you aren't there to lecture them they are interested in what you have to say. Kids are bright and they want to learn things and that seemed to be what happened today.
The most important thing about prevention is that it has to be ongoing and regular. You need that to counter the ongoing and regular pressure from the other side.
All communities have adolescent substance use issues and the more work you do in the prevention and education area the more positive results you are going to see. The Wellness Team in Kugluktuk, headed up by Bonnie Almon, is doing an excellent job and it looks like they are going to get even better by hireing a Youth Worker to specifically help address Youth Substance issues by both education and making more positive activities available.
Kids do not want to get in trouble, but their minds are inquisitve and will try whatever is around, if there are also a lot of positive activities to engage them then we are giving them a much better chance. This community is creating a model that could be used by any community North or South.
More tomorrow.