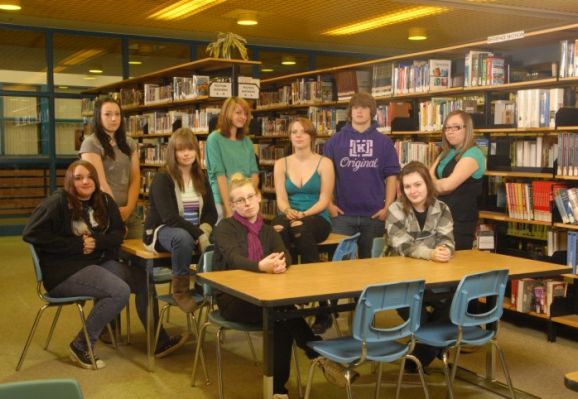 It could be you
This could be any of us, but it is an interesting story pulled from News and Tribune. The truth about addiction is that it starts young, if there is substance abuse in the teens there is a much greater likelihood that the person will have problems later in life. What we do now does make a difference. Here is one man's story:
November 13, 2010 A Man Remade: Clarksville man shares story of recovering from addiction Son of political leader hopes to take advantage of second chance at life By MATT THACKER [email protected]
CLARK COUNTY — Ronnie Downing could have done just about anything with his life. He was born into a prominent Clark County family — his father James the former Clark County Democratic Party Chairman — and dreamed of being a rock star. Downing, now 45 and living in Clarksville, is left mostly with painful reminders of an addiction that nearly cost him everything as he seeks to help others avoid his mistakes. "Nobody ever wants to talk about that they're an addict. I'm grateful I can talk about it," he said. Downing said he was 19 and at a concert when he asked a guy he knew to find him drugs. "I couldn't find no powder [cocaine.] I gave him $100, and he came back with something I had never seen. It was crack cocaine. My life the next 10 years was pure insanity," he said. DOWNWARD SPIRAL Downing's troubles only got worse as he got older. At one point, Downing said he had a $1,000-per-day crack habit. He was arrested dozens of times, gaining media attention in the mid-1990s when he was charged numerous times for scams. Despite his troubles, Downing had a gift for music. He ran sound for bands like Quiet Riot and Jackyl, but it seemed it was always the addiction that won as he would do anything for drugs. Following his downward spiral, Downing said he was able to stay clean for several years, until September 2002 when he and his wife, Linda, got into an argument. Downing said she had been drinking and he did not handle it well. He relapsed, going on a cocaine binge. Driving a 5.0 Mustang his father bought him just five days earlier, Downing pulled off the side of the road and looked at the sky. "I said, 'Am I ever going to be the person my mom and dad raised me to be?' I wanted to be dead,'" he said. Downing decided at that moment to commit suicide. He drove his Mustang straight into an oncoming semi-truck, which went on top of his car. Downing was thrown about 100 feet into a concrete wall. Downing said he was pronounced dead, but somehow regained consciousness. He still regularly looks at photographs of him in a hospital bed, hours after the crash, his body swollen to more than twice its size. He had numerous internal injuries and broken bones. His leg had to be amputated. He has had 28 major surgeries as a result of the crash. "I don't know why I'm alive. I guess it's because I tell the truth," he said. A crash so serious might have been a turning point for many people, but not immediately for Downing. He continued to struggle with addiction and again started scamming people. SCAM ARTIST Clark County Deputy Prosecutor Bill Grimes said he knew Downing in the 1980s when he worked in Louisville and became even more familiar with him when he started working in Clark County. "He always had some kind of story, some kind of scam going on," Grimes said. Downing knew everyone in Clark County politics through his father. Grimes said Downing scammed almost everyone at the courthouse at some point, including the late Sheriff Mike Becher. Downing said he would go up to people and ask for $40 to fix his car and then use the money to buy drugs. At one of his lowest points, Downing was arrested for battering his father in October 2003 as the two drove to the Token Club. Downing wanted his father to take him to Louisville, but he refused, suspecting he wanted to purchase drugs, according to court records. Downing said he blacked out and went into a rage. He started hitting his father in the face and kicking him until he fell out of the van and into the middle of Stansifer Avenue and Brown's Station Way. Downing drove off with his father's van. His father later asked that charges be dismissed after Downing was sent to Richmond State Hospital. FATAL WRECK Of all the things Downing has done, it is an incident that police did not find him at fault for that haunts him the most. In July 2007, he was driving on Interstate 65 at exit 19 when he struck and killed 24-year-old Tommy Wheeler. According to police, Wheeler's car broke down and he was walking across the interstate at about 4 a.m. It was originally called a hit-and-run, but Downing insists he thought he had struck a deer. He was not charged. "I have nightmares about what happened to him," Downing said, adding that he sometimes wakes up in the middle of the night screaming. "I wish it would have been me." It has been a long and gradual process of recovery for Downing. He said he has been clean nearly five years, but still has urges to return to his old lifestyle. He wants people to know he is not the same person he was. He said the worst part was the shame he brought on his family. His father is now seriously ill, and he wants him to see how he has changed. Downing said he did 95 free vehicle cleanups to try to pay back the community for what he has taken. He said he also volunteers at homeless shelters and has tried to work with others who are addicted. He said he has spoken probably 200 to 300 times warning young people about the dangers of addiction. He is also a role model for amputees, receiving awards from the state. He was confined to a wheelchair for four years before receiving an artificial leg. He said he left his wheelchair in the parking lot that day and has never used one since. Downing runs Picture Perfect Detail, where he works on cars and earns enough money to support himself and his wife of 10 years, Linda, a recovering alcoholic he met in rehab. She has been sober for two years. Pastor Jim Bullock of Colgate Baptist Church said he has known Downing for years since he led a Bible study at the jail. "He used to be kind of a con artist, but he's a different person now," Bullock said. He said Downing may still have a ways to go, but he believes he has the potential to help a lot of young people because of his life experience. Grimes worried that Downing might be finished when his leg was amputated. "He's like the kid that's always got the black cloud over his head," Grimes said. He said it appears Downing has learned to accept responsibility. In the past, it was always someone's else fault. It is a lesson Downing has embraced. "You choose to be an addict. Nobody makes you," he said [this is his opinion, it actually isn't exactly true, you choose to use drugs and alcohol, becoming addicted to them is part of a complicated bio-social process]. With Richmond State Hospital decreasing its size, Downing worries about other young addicts. He said the community needs to do more to help people with addiction, especially the growing problem of prescription medication addiction. He hopes sharing his story is a start.