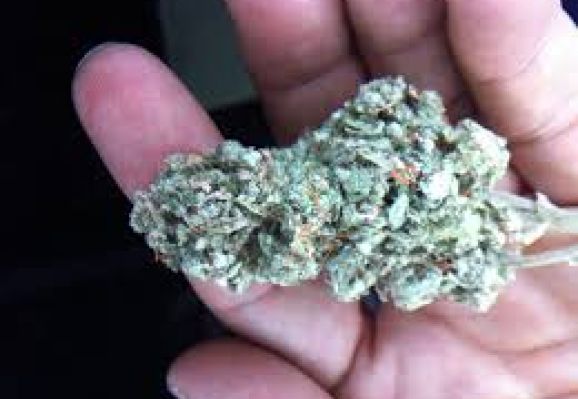 Legalization ?? School Problems?
I talked with three teens this week, all 14 who had been brought to me by their parents.
All the kids had changed quite a bit in the last year. Part of the teen's rationale for using was that "well, its going to be legal soon".
Teens are developing critical thinking skills, when they try marijuana those skills seem to diminish in direct proportion to the frequency of marijuana use.
The pro marijuana lobby seems to be so set on getting what they want that they do not consider this vulnerable population. It is interesting that the pro marijuana campaign in Ohio has already raised $32 million to promote legalization. These funds are coming from corporations geared to make money.
Please read the following.
Here is an interesting article from The Colorado Springs Gazette
Drug violations spike in Pikes Peak region middle schools, analysis shows
By Debbie Kelley
The gangly, pimply, emotionally-charged middle school years are gaining a more concerning reputation in Colorado. Early adolescence is increasingly becoming a time of drug experimentation. A Rocky Mountain PBS I-News analysis of Colorado Department of Education data found that drug policy violations increased 24 percent in the state's middle schools in the 2013-2014 school year, leading to a decade-high of 951 drug-related incidents.
Violations at Pikes Peak region middle schools spiked nearly twice that, according to a Gazette analysis, increasing 43 percent last school year over the previous year. While the 2013-2014 spring semester coincided with the beginning of legal recreational marijuana sales in Colorado, it's too soon to draw a straight line between the two, some say. "We're in the research phase to figure out why those numbers are escalating and is there a strong correlation between recreational marijuana and what we're seeing at school districts," said Christine Lyle, spokeswoman for Harrison School District 2. "We're tracking those numbers and talking with superintendents, school resource officers, security personnel, doctors and other community people."
One of the community's leading researchers on the topic, Dr. Kenneth Finn, said he doesn't think a cause-and-effect can be proven. Yet. "Despite Colorado Springs being a community that has not opted in (to recreational marijuana sales), the ease of access in our schools is higher than ever," he said. "Kids are using, they're using it regularly, and they're having problems associated with using it." And 23 percent of kids being treated for marijuana addiction in Colorado got the drug from their parents or another adult, said Finn, who owns Springs Rehabilitation PC. Increases bring response The state-compiled data does not identify specific drugs involved in school infractions, and the methods used to measure and extrapolate student drug use are inconsistent across school districts.
Disciplinary action in the form of in-school suspensions, out-of-school suspensions and expulsions also vary according to individual district policy. That said, the data shows that the advent of legalized recreational marijuana sales coincided with part of the jump in drug violations in the Pikes Peak region schools, with the percentage of violations across the board growing at a rate faster than the rest of the state. No one should be surprised, said Matt Meister, spokesman for Falcon School District 49. "Schools are an extension of the communities they serve," he said. "The legalization of marijuana in Colorado has increased access, and in some homes, marijuana may be available on a level similar to that of alcohol."
The upward trend in middle school usage has been noticeable in Colorado Springs School District 11, said spokeswoman Devra Ashby. "All three grades - sixth, seventh and eighth - are showing steady increases in marijuana use, however, this was occurring prior to Jan. 1, 2014," she said, referring to the date when Colorado became the first state to commercialize recreational pot. Younger students often bring paraphernalia or pot to school that they swiped from their parents, guardians or older siblings, she said. In response, D-11 security has stepped up drug searches in middle schools, Ashby said. "We're trying to combat anything being brought to school by being more alert to the situation," she said.
Middle schoolers are more impulsive and don't think through consequences as readily as high school students do, Meister said. "Hormones are going haywire, and neurotransmitters are on overdrive in middle school," he said. "The impulsivity means they don't hide illegal things as well, and they tend to get caught with it more." Lyle said the data from the state's middle schools emphasizes the need for educators to "start drug and alcohol education at a much earlier age." "We need to take a proactive response and start addressing all healthy patterns in elementary school, in partnership with parents, so we can keep our kids safe and doing their best," she said. Finn said school leaders and security staff are "very frustrated." "Even though they try to educate kids, 'It's not good for you, like smoking and drinking alcohol is not good for you,'" he said, and kids are able to get marijuana more easily than two to three years ago. "Everybody's going to say, 'We don't want it in the hands of our kids,' but it's ending up in the hands of our kids, and my feeling is we have a new 'big tobacco' to generate lifelong customers."
Cannabis is now the No. 1 admission diagnosis for psychiatric treatment in Colorado, he said. Arrests vs. school violations The number of local juvenile arrests for marijuana doesn't follow the pattern of school violations. Colorado Springs police arrested 203 juveniles on marijuana charges in calendar year 2014, compared with 224 in 2013, according to Lt. Catherine Buckley, spokeswoman. However, for 2013 and part of 2014, there were no criminal statutes addressing marijuana consumption by an underage user, Buckley said. There is now a municipal law on the books addressing an underage person being under the influence of marijuana, which could increase the numbers of juvenile arrests in coming years. Overall, local school districts recorded 602 drug violations in 2013-2014, up 12 percent from the previous year. That's higher than the state average increase of 7.4 percent. Statewide, drug incidents reported by all public high schools hit a decade-high last school year of 5,377.
While local middle schools had the highest percentage increase, high schools in the region had the most violations last year - 469. That's an increase of 8.3 percent. Statewide, high school violation numbers were flat. One trend in high schools, said Buckley, is more students are using vapor pens, which are designed for inhaling liquid nicotine. However, Buckley said, school resource officers, who are Colorado Springs police officers, have come across students substituting marijuana for the liquid nicotine. "These pens are mostly odorless, which causes difficulty in detection when they are being used," she said. Coronado High School reported the most drug violations in the region last year, at 55, followed by Sierra High with 39 and Mitchell High with 28. Atlas Charter Prep, a charter school for grades five through eight in D-2, had a significant jump, from two to 15 violations over the past two years.
Vista Ridge High School in Falcon D-49 also saw a sharp increase from two to 21 infractions. Meister said the school is providing peer mediation groups, peer counseling teams, a visible school resource officer, strong Safe-2-Tell advertising, a communications campaign and other anti-drug measures. District-wide, he said, drug violations seem to be trending in a "steep reduction" this school year. "The number of violations is small (61 incidents last school year and 56 the year before), and the strong majority of those incidents are marijuana-related," he said. Among middle schools, North Middle had 18 drug incidents last school year, followed by 15 at Jack Swigert Aerospace Academy, both in Colorado Springs D-11.
Just two local elementary schools reported any incidents at all - French Elementary had two and Centennial Elementary had one. Finn, who's working with public schools, Homeland Security, the Drug Enforcement Agency, industry regulators, higher education officials and others to study the issue, said he's concerned that the industry is "recklessly targeting youth." He pointed to the example of a local medical marijuana dispensary that had painted an image of the Sesame Street Cookie Monster on its building before public outcry led to its recent removal. "We want to educate the educators, the school resource officers and the parents, many of whom are saying, 'It's fine, it's safe, it's an herb. I'm OK if Johnny uses marijuana.' "But Johnny might be the one kid ending up having a problem with it. ... It's going to cost our society a lot more money than it's going to take to fix the potholes." -