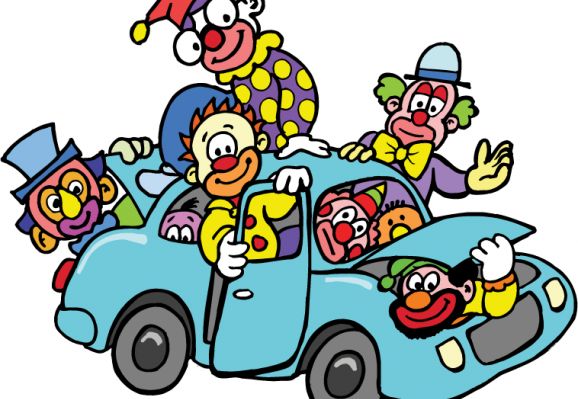 Good Idea?
I have talked about this before but it is a topic that needs lots of attention.
I had a conversation with a parent the other day that centered around their concern with their teen's substance use (including alcohol) essentially they were going to see how things went as they had the "talk" and the teen had agreed to limit things to the weekend.
So the question is "Is that ok?" All the research says no, regular alcohol or any substance use for a teen is a recipe for a problem. Because teens' brains are developing (particularly in the stress management and emotional management areas weekly substance use (alcohol included) is too much.
10,000 years ago we would have been vigilant in protecting our children from carnivorous predators today we need to be as vigilant in helping them avoid the dangers in todays world.
An EU report on childhood and adolescence says that parents who give young children alcohol in an attempt to teach them about responsible drinking may be doing more harm than good.
Psychologist Dr. Aric Sigman, who wrote the report, says alcohol consumption may have long-lasting effects on the adolescent brain, "even in small amounts." Parents, he says, are wrong to assume otherwise. Research shows that people who have their first drink under the age of 18 run a higher risk of becoming dependent on alcohol as an adult.
The earlier a child is introduced to alcohol, the greater the risk.
From National Post Dec 10, 2014
Giving your teenager a glass of Champagne this New Year's Eve may not be as harmless as you think, warns a new study conducted by Concordia University in collaboration with the Université de Montréal and the University of Massachusetts. "Like you would want to delay the first puff of a cigarette, you want to deter the first puff of Champagne," says Erin O'Loughlin, a research assistant for the Nicotine Dependence in Teens (NIDT) study. "This challenges the belief that being exposed to alcohol early on means they will be protected from alcohol-related problems when they grow up."
Binge drinking among middle school children in Canada 'a major public health issue' and studies show Younger teens and pre-teens who binge drink risk alcohol abuse and addiction later in life and prolonged depression, a new study suggests, and lesbian and gay teens are at a higher risk than heterosexual peers of developing binge drinking habits, a separate study has found.
The first study, authored by researchers in the University of Toronto's Faculty of Social Work has found that about 4% of young adolescents engage in binge drinking. Published in the ISRN Public Health journal, the study examined the drinking habits of teenagers between 12 and 14 years old, and found that one in 25 had consumed at least five or more drinks in the preceding year. Read more… Teenagers who start drinking at a younger age are more likely to continue the habit of binge drinking into their mid-twenties, according to the study.
So are teenagers that consume alcohol on a monthly, or more frequent, basis. "A lot of kids will drink and just know they're drunk, but they don't understand that they're binge drinking," O'Loughlin says. Binge drinking is considered to be consuming five or more alcoholic beverages over the span of a few hours for men, and four or more drinks for women.
Alcohol overdose and the potential to develop alcohol dependence are just two of the dangers of binge drinking that the study lists. The research was conducted through the Nicotine Dependence in Teens (NDIT) survey, which has been following 1,294 youth since 1999 and tracking their mental health, drinking habits and physical activity. They followed youth from the Montreal area since they were 12 and 13 years old to 25. The study found that binge drinkers are more likely to be males with no post-secondary education and who have impulsive behaviour.
O'Loughlin urges parents to have open communication with their children and to prepare them if they do decide to drink. "One of the main messages we'd like to get across is just to teach healthy habits," O'Loughlin says . "I think starting a conversation, knowing that binge drinking is 4 to 5 drinks and can lead to future problems is important."
For complete article please click http://news.nationalpost.com/2014/12/10/binge-drinking-has-roots-in-alcohol-consumption-at-an-early-age-quebec-study-warns/