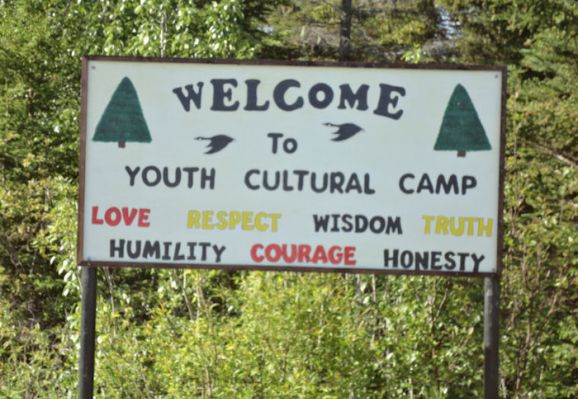 Youth Cultural Camp
Fort Albany - Thursday
Love Respect Wisdom Truth Humility Courage Honesty
Tonight we had a community gathering and meal at the Youth Cultural Centre.
The values that the Cree people are trying to engender in their youth are quite universal. In all things it is important to teach by example and the community members who come out to these events are definitely doing that.
There were lots of kids running around having fun in an incredibly beautiful location. The camp is in a cleared section of the forest along the Albany River secluded and several miles from town. It was built by the community to help teach their children the things they really need to know.
We also talked a lot about forgiveness, That too is something else we really need to know, it is the thing, that with courage, allows us to more forward.
I was chatting with a few people, a mom who was really proud of her daughters because they have been successful at avoiding the trap of drug and alcohol use, they have finished high school here and are doing well in post secondary away from home.
An 18 year old who was just back from her first year away at school and was sad because a lot of her friends have chosen a different path and she said she doesn't want to be around that much negativity.
Love Respect Wisdom Truth Humility Courage Honesty