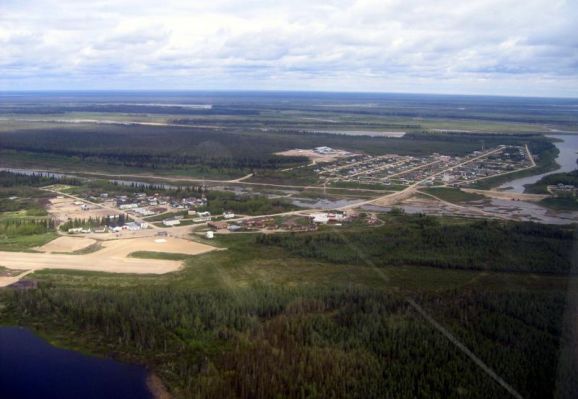 More from Fort Albany - The Wellness Challenge!
Fort Albany Monday June 16.
Had a good flight from Timmins on Air Creebec, which is Canada's first Cree owned airline. We had a short stop in Moosonee and then on to Fort Albany, you can see the gravel runway in the photo.
The community is involved in a wellness challenge which is a great idea! Congratulations to Giselle and her team for pulling this all together.
This is the second week and so far it seems to be really well accepted by the community. They have had a great variety of activities and the community members get points and opportunities to win prizes for participation. The more they do the better the chance of winning and of course the more they do the better it is for them so they are already getting a very personal prize!!
They have had meditation workshops, nutrition workshops, exercise classes, stress management workshops and of course they are going to gets lots of drug, alcohol and recovery workshops while I'm here. I am again very impressed with the communities desire to create a healthy environment.
In any community there are always problems, but where there is a will there in a way. I did one session at the high school this afternoon and then a workshop on understanding marijuana at the health centre tonight. Lots of good questions and participation.
Tomorrow I'm doing an Effects of Alcohol workshop at the wellness Centre in the morning and two "Everything You Wanted to Know about Marijuana but were Afraid to Ask" workshops with elementary kids in the afternoon. Then in the evening a session for parents on communicating with teens. We are also going to try to pull together a call in radio show later in the evening.
As always, be careful out there!!