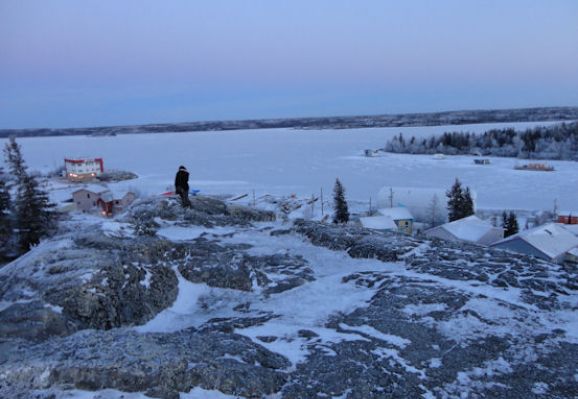 More From Yellowknife
Hi!! Sorry Lost contact for last night and this morning our internet was down.
Day Three in Yellowknife was again very interesting and very busy.
We started the morning at Tree of Peace Centre with a workshop with various service providers from around the community.
As always the focus was on building relationships with the people we are working with.
Drug and alcohol abuse is a relationship. For people in the middle of a drug or alcohol abuse cycle their relationship with intoxication is the most important thing to them. It gets in between them and everything and everybody else. In order to help create the desire to change it is important to help people feel that they are of value.
In the afternoon we participated in the Tree's "Living in Balance" program which is a facilitated after care program to aid people in the initial steps of their recovery journey.
We talked about the Four Horsemen of the Addiction Apocalypse; Self Centredness, Dishonesty, Resentment and Fear and of course their opposites; Patience, Tolerance, Kindness and Love. Programs like this are very valuable to people who are in the early stages of finding their way.
We completed the day with a visit to the Yellowknife Correctional Centre and did a presentation to about 20 inmates. I was really pleased with the reception we got there.
The men really appreciated what we were presenting as it helped them realize that having a drug or alcohol problem does not mean that you are not a good person and that drug and alcohol use really impacts our ability to make good decisions.
Of course they loved the spider video.