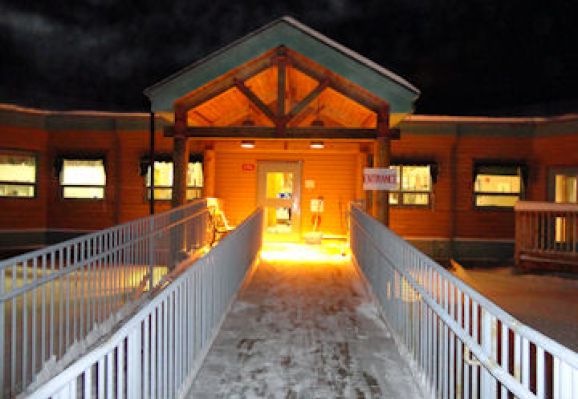 Healing Place "Nats Ejee K'eh"
Hay River Day 2
This community is beautiful, inside and outside. I always feel incredibly fortunate to be able to meet the dedicated and caring people who are working to try and help people pull away from or avoid the ravages of substance abuse and addiction.
The photo I posted with this is the entrance of the Nats Ejee K'eh Treatment Centre (The Healing Place) you can see from the photo that it is warm and inviting, the work they do there is wonderful.
In his book "In the Realm of Hungry Ghosts" Gabore Mate talks about addiction and substance abuse being an attempt to escape from pain and he is very right about that.
Hayley and I talked at two schools, a youth centre and the treatment centre yesterday and at each there was the understanding that people were hurting.
What I am always trying to do is to get people to understand that substance abuse and addiction (using drugs or alcohol too much or too often) cause the hurt to get worse. It always seems like it is "killing the pain" but in reality it is creating more pain and at the same time reducing our capacity to handle the life we are trying to live.
Yesterday after our presentation about how drug use affects our brains and how that affects how we are one girl said to me "that made a lot of sense and it really made me think, I'm going to try to change things."
All we can really do here is get people thinking, I know there are enough people in the community who care enough to continue to keep that new thinking going.