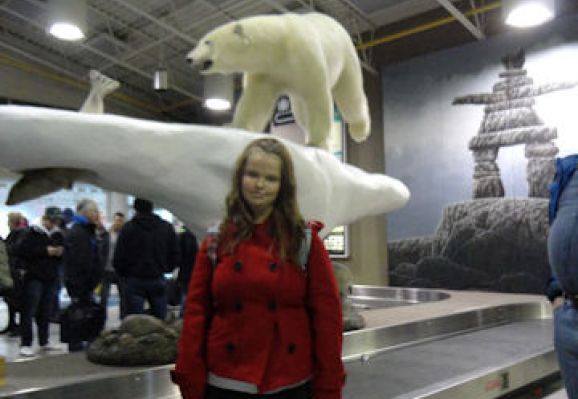 Some Thoughts from Hayley
When Rand asked me to join him in Hay River, Northwest Territories, I wasn't sure what to expect.
It is only the end of day one, and I am already very grateful to be a part of this experience. Throughout the day, we have been surrounded with amazing (and unforgettable) people in wonderful places, including a middle school, a youth centre and a treatment centre.
The opportunities I have been given in my recovery are amazing. Sharing my story is a huge part of my recovery. I find comfort being able to share the pain, the changes and the losses I have experienced due to my addiction, as well as the experiences, strength and hope I have been given in recovery. I am not sure who benefits more from it – me, or the people who I am sharing with. When I share my story, I am constantly reminded of the turmoil my life had become and the fact that I will never be able to use drugs safely. It also helps me to remember how grateful I am for my recovery and how much better my life has gotten.
When I first entered recovery, another recovering addict told me, "You never have to feel this way again, and you never have to use again", and that person did not lie to me. I believe everything happens for a reason. Things fall apart so better things can fall together. There is a purpose for my pain, and that is to grow from it and share it with others. I do this in the hopes that I can change someone's way of thinking or help someone to make a better choice for their future.
I am anxious for the rest of the week and to meet new people. To everyone we have met so far, thank you for welcoming us into your community so kindly and openly.