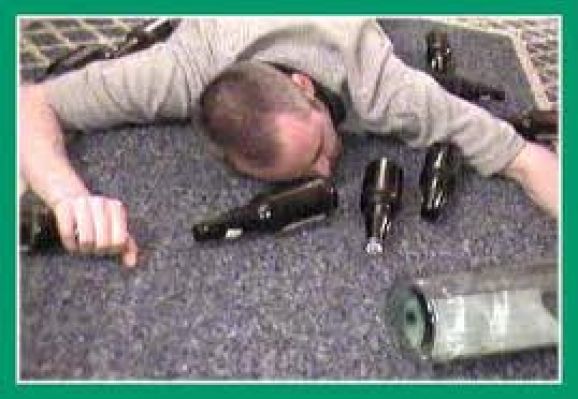 One for the Parents
Addiction hurts addicts but it hurts families too, sometimes more. Loving someone who is suffering, often dying from addiction is a hard thing to do, being their parent is even harder.
Here is an excellent look at this from the Belfast Telegraph
Spare a thought for the families of addicts like Amy
By Lindy McDowell Thursday, 28 July 2011
All this week I've been thinking of a friend whose son, an addict and roughly the same age as Amy Winehouse, also died tragically young.
I can't imagine how that boy's father must be feeling in the last few days. Or rather I can ... It must bring it all back for so many parents - those long years of yearning and fighting and hoping that somehow, some day, their son or their daughter would manage to break free from the cruel, steely grip of the addiction that scourged their lives.
Or still does. For, as we all know, there are so many other Amy Winehouses out there. Unlike the late singer, the details of their grim, relentless battles with addiction won't be charted in the gossip columns.
So we won't know them as we came to think we knew her. But every one of their lives is equally precious. Amy Winehouse was famous and possessed of a dazzling, entrancing genius, so even her death seems cast in the same glamorising spotlight as her tragically short life.
She's joined Club 27 we're told - the glib tabloid name for that coincidental collection of other superstars of the music industry who died at the same lamentably young age. Club 27. It makes a good headline. But doesn't it also romanticise the dark demeaning reality of the addiction that claimed so many of those lives?
Of all the acres that have been written this week about the passing of Amy Winehouse it's a tribute penned by her friend, the comedian Russell Brand, that strikes me as the most common sense and the most searingly honest. Maybe that's because it isn't written by Russell Brand, global star. But by Russell Brand, former addict.
Brand refers to "this disease" and he is right. It is a disease. There is an odd notion among some people that addicts won't stop rather than that they can't stop. That their addiction is really just wilful, wayward and indulgent. But even when they know they're killing themselves addicts find it almost impossible to stop.
George Best's sister Barbara tells a moving story about her brother in the last months of his life when he'd been staying with her in southern France. One morning, making breakfast, she was trying to get George, now frail and weak, to eat something before he started drinking.
She'd gone out early to buy in fresh bread, croissants - anything to coax him to eat a little. He was having none of it. "What about some grapefruit?" she tried desperately. "Barbara," he said, "that's one of the things the doctor told me after the transplant I was not to eat!"
For a moment Barbara thought he was joking. Then she realised he was deadly serious. She looked from the glass of red wine in his hand and their eyes met. He shrugged sadly. "I know." It was 7.30 in the morning.
George's addiction had become his normality - as it had for Amy Winehouse and for all those other poor souls who struggle anonymously with the same daily horror.
Russell Brand argues: "It is cheaper to rehabilitate an addict than to send them to prison, so criminalisation doesn't even make economic sense."
Again he's right. If we are going to lock people up, let's concentrate on the leeches who pedal drugs.
Those in the grip of addiction need our support, our care and above all our compassion. And so too do all those quiet heroes and heroines who love them and battle for them.
And who never, ever give up on them.